JUEVES 10 16:00 – 16:45
THURSDAY 10 16:00 – 16:45
Cuando el ciclo migratorio termina en el retorno o la deportación, ¿quién se hace cargo de la historia? Narrar esta parte del ciclo migratorio es fundamental para entender el impacto de la migración para los países de origen, de destino, y los países intermedios.
Who takes charge of the story when the migratory cycle ends in return or deportation? Know how to focus on this part of the migration cycle is crucial to understand the impact of migration for home, destination, and intermediate countries.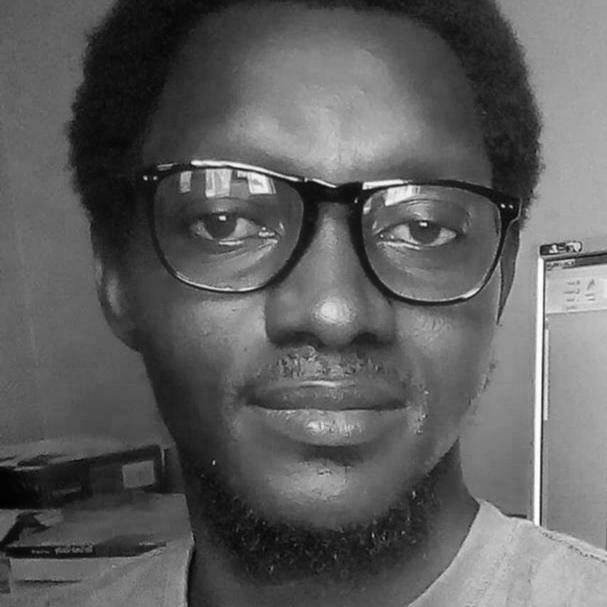 Baboucarr Ceesay

Liberty Media Company, The Monitor

Director del periódico The Monitor, publicado en Gambia. Conoce de primera mano el fenómeno migratorio. Ha trabajado como fixer para distintos medios internacionales interesados en la materia. Participó como ponente del I Encuentro de periodistas españoles y africanos celebrado en Senegal en enero de 2019
Director of the newspaper The Monitor of The Gambia. He knows firsthand the migratory phenomenon and has worked as a local fixer for different international media covering migratory issues in the continent. Speaker of the 1st Meeting of Spanish and African Journalists held in Senegal in January 2019.
Alice Driver

Periodista independiente Freelance

Fotoperiodista establecida en México centrada en los ámbitos de migración, derechos humanos e igualdad de género. Es colaboradora de Longreads, canal a través del cual informa sobre la migración en Centroamérica. Sus trabajos han sido reconocidos por plataformas como Buzzfeed, así como la editora de fotos de National Geographic, Mallory Benedict. Actualmente trabaja para Centro de Liderazgo Global de la Mujeres y  está haciendo un proyecto sobre migración global con el fotógrafo John Stanmeyer de National Geographic.
Photojournalist based in Mexico that covers migration, human rights, and gender inequality. She is a collaborator with Longreads, an outlet that publishes information on Central American migration. Her works have been recognized on Buzzfeed and by National Geographic photo edit, Mallory Benedict. She currently works for the Center for Women's Global Leadership and is working on a project regarding global migration with photojournalist John Stanmeyer from National Geographic.
Alí Lmrabet

Periodista, diplomático y escritor Journalist, diplomat and author

En su trabajo como periodista, Lmrabet ha analizado sin cortapisas diversos aspectos de la vida política de Marruecos, abordando temas habitualmente filtrados por la censura o la autocensura, como son la corrupción, la situación de miseria del Rif, la situación de los prisioneros marroquíes del Frente Polisario, los casos de desapariciones y torturas y la clandestinidad de la migración hacia Europa. Actividades y opiniones que le han valido las represalias del Estado marroquí.
As a journalist, Lmrabet has analyzed without restriction various aspects of Moroccan political life, addressing issues usually filtered by censorship or self-censorship, such as corruption, the miserable situation of the Rif, the situation of the Moroccan prisoners of Frente Polisario, the cases of disappearances and torture and the clandestine migration to Europe. Activities and opinions that have led to reprisals by the Moroccan State.
Roberto Valencia

Sala Negra, El Faro

Periodista nacido en Euskadi en 1976. Integra la Sala Negra del periódico digital El Faro, un proyecto de cobertura de la violencia en Centroamérica, especializado en el fenómeno de las maras. Ha ganado, entre otros reconocimientos, el Premio Latinoamericano de Periodismo de Investigación 2013 y el Premio Excelencia Periodística 2015 de la SIP en la categoría de Crónica. Es autor y coautor de varios libros, entre los que destacan: Crónicas negras. Desde una región que no cuenta; Hablan de Monseñor Romero; Jonathan no tiene tatuajes, y Carta desde Zacatraz.
Journalist born in Euskadi in 1976. He integrated El Faro's Sala Negra, a project that covers violence in Central America. He specialized in the maras phenomenon. He won both the Latin American Award for Investigative Journalism and SIP's Journalistic Excellence Award in Chronicle category in 2015. He is the author and co-author of many books including Crónicas negras. Desde una región que no cuenta; Hablan de Monseñor Romero; Jonathan no tiene tatuajes, and Carta desde Zacatraz.
Sonia Moreno

Cadena SER, eldiario.es, El Español

Sonia ha sido testigo de la situación migratoria en las fronteras de Marruecos con España, tanto en Ceuta como en Melilla, así como en los montes de Beliones o de Gurugú, y en los campamentos de las grandes ciudades de Fez, Casablanca o Rabat. Ha trabajado en el terreno con las personas subsaharianas, refugiadas de Oriente Medio así como las demandantes de asilo marroquíes.
Sonia has witnessed the migratory situation at the borders of Morocco with Spain, both in Ceuta and Melilla, as well as in the mountains of Beliones or Gurugú, and at the camps of the big cities of Fez, Casablanca or Rabat. She has worked in the field with sub-Saharan people, refugees from the Middle East as well as Moroccan asylum seekers.