Daniel Howden
Refugees Deeply, Lighthouse Reports
Director de Contenidos de Refugees Deeply y Director de Lighthouse Reports, una productora sin ánimo de lucro centrada en migraciones, conflictos armados y corrupción. Ha recibido varios premios por sus coberturas de largo alcance de las migraciones desde Oriente Medio, Europa y África. Investigador asociado en el Centro de Estudios sobre Refugiados de la Universidad de Oxford y miembro de la red de expertos de la Global Initiative Against Transnational Organized Crime (Iniciativa Mundial Contra el Crimen Organizado Internacional). Colaborador del diario británico The Guardian, en el pasado trabajó como corresponsal para The Economist y The Independent.
Editor at Large of Refugees Deeply and Director of Lighthouse Reports, a non-profit media production house focused on migration, conflict and corruption. He has won awards for his long-form writing on migration from the Middle East, Europe and Africa. He is a Visiting Fellow at the Refugee Studies Centre at Oxford University and a member of the experts network at the Global Initiative Against Transnational Organized Crime. He is a contributor to The Guardian and was previously a foreign correspondent with The Economist and The Independent.
Lucila Rodríguez-Alarcón Martín
Directora general de  porCausa CEO of porCausa
Ingeniera Agrónoma y especialista en Comunicación Política y Gestión de Crisis, ha dirigido la comunicación de Oxfam Intermón en España y del Ayuntamiento de Madrid durante la primera parte del mandato de Manuela Carmena. Creadora y directora del espacio Con M de…(Contranarrativa de Migraciones) del periódico digital español Público. Ha colaborado también con medios como The Guardian, La Marea y TAB entre otros. Es co-fundadora y actual directora general de la Fundación porCausa.
Agronomist specialised in Political Communication and Crisis Management. She started her career in the third sector as Oxfam Intermon Communications Director in Spain. She has also worked with Manuela Carmena in Madrid city council as her Director of Communications. Creator and director of the blog Con M de … (Contranarrativa de Migraciones) in the Spanish digital newspaper Público. She has also collaborated with several other media as The Guardian, El Pais, La Marea and TAB, among others. She currently runs porCausa, which she also co-founded.
Carlos Martínez de la Serna
Director de programa del CPJ Program Director at the CPJ
Director de Programa en el CPJ (Comité para la Protección de los Periodistas) desde 2018. Ha trabajado como corresponsal en los EEUU, España y Japón, cubriendo temas de actualidad, investigación biomédica y el programa nuclear de Corea del Norte, entre otros. Es miembro fundador de la startup de mapeo Carto, cofundador de la organización sin ánimo de lucro porCausa y ex director de innovación digital en Univision News. Es investigador asociado en el Tow Centre para el Periodismo Digital en la Universidad de Columbia, así como lo fue del John S. Knight de la Universidad de Stanford.
Program Director at the CPJ since 2018. He worked as a reporter and digital journalist in the US, Spain, and Japan, covering issues including current affairs, biomedical research, and North Korea's nuclear program. He is a founding member of the mapping startup Carto, co-founder of the nonprofit organization porCausa, and a former director of digital innovation at Univision News. Martinez de la Serna is a research fellow at the Tow Center for Digital Journalism at Columbia University and a former John S. Knight fellow at Stanford University.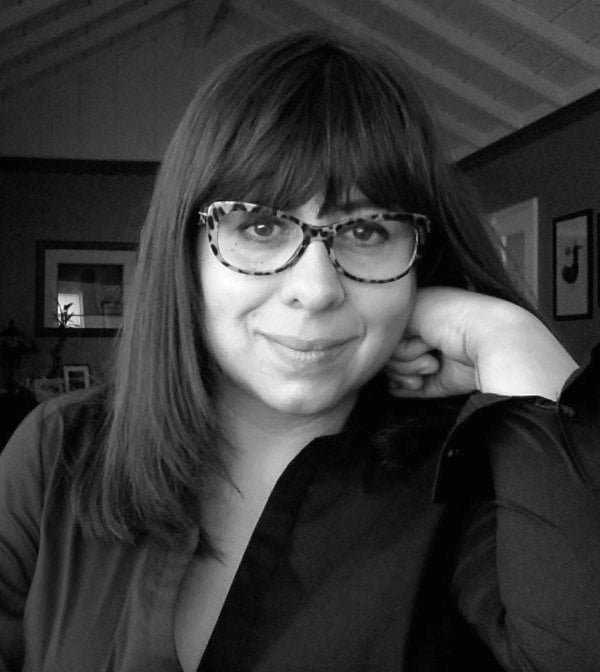 Eileen Truax
Periodista y escritora Journalist and writer

Periodista mexicana especializada en migración y política residente en Los Ángeles. Desde hace quince años recorre los caminos de Estados Unidos y su frontera con México buscando historias. Sus textos se han publicado en medios estadounidenses, de América Latina y España. Es autora de tres libros: Dreamers, la lucha de una generación por su sueño americano (Océano, 2013); Mexicanos al grito de Trump. Historias de triunfo y resistencia en Estados Unidos (Planeta, 2017; versión en inglés, 2018), y We built the wall. How the US keeps out asylum seekers from Mexico, Latin America and beyond (Verso, 2018, versión en español, 2019). Actualmente trabaja en un proyecto sobre jóvenes inmigrantes en España.
Mexican journalist specialised in Migration and Politics, lives in Los Angeles. For the past fifteen years she has traveled the roads of the United States and the border with Mexico looking for stories. Her work has been published in several media from the US, Latin American and Spain. She is the author of three books: Dreamers: An Immigrant Generation's Fight for Their American Dream (Beacon Press, 2015); How Does It Feel to Be Unwanted?: Stories of Resistance and Resilience from Mexicans Living in the United States (Beacon Press, 2018), and We built the wall. How the US keeps out asylum seekers from Mexico, Latin America and beyond (Verso, 2018). She is currently working on a project about immigrant youth in Spain.
José Naranjo Noble
Periodista especializado en África Occidental Journalist specialized in West Africa
Periodista freelance residente en Dakar desde 2011. Colaborador habitual de medios españoles como El País, la revista Mundo Negro o el periódico La Provincia. Autor de los ensayos sobre migraciones Cayucos (Debate, 2006) y Los Invisibles de Kolda (Península, 2009). Ha realizado un seguimiento especial y sobre el terreno del conflicto de Malí; la epidemia de ébola en Guinea, Liberia y Sierra Leona; el conflicto de Boko Haram; el terrorismo en el Sahel; las rutas de la emigración africana y la transición política en Gambia, entre otros temas. Imparte un taller sobre Reporterismo en África en la Escuela de Periodismo de El País.
Freelance journalist, lives in Dakar since 2011. Regular contributor to Spanish media such as El País newspaper, Mundo Negro and La Provincia among others. He is the author of Cayucos (Debate, 2006), a series of essays on migration, and Los invisibles de Kolda (Península, 2009). He has been on the ground covering the conflict in Mali; the Ebola epidemic in Guinea Conakry, Sierra Leone and Liberia; the Boko Haram conflict; terrorism in the Sahel; the routes of African migration; and the political transition in Gambia, among other issues. He teaches a workshop on African News and Journalism at the School of Journalism of El País.