VIERNES 10  19:45 – 20:45
THURSDAY 10  19:45 – 20:45
Entrevistar no es una tarea fácil. Requiere preparación, conocimiento y contactos; pero también sensibilidad, empatía y respeto a la intimidad del entrevistado. Es una labor que demanda tiempo y dedicación. ¿Cuáles son los retos para el entrevistador que trabaja con migrantes? ¿Cuáles son los límites del periodismo de migraciones?
Interviewing is not an easy task. It requires preparation, knowledge, contacts; but also sensitivity, empathy and respect for the privacy of the interviewee. It is a task that demands time and dedication. What are the challenges for the interviewer who works with migrants? What are the limits of migration journalism?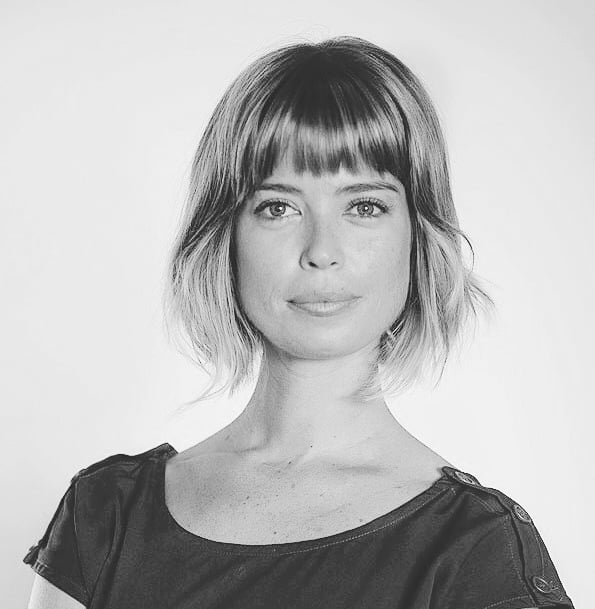 María Martín

El País

Licenciada en periodismo por la Universidad Complutense de Madrid. Tras cursar el Máster de El PAÍS de la UAM se marchó a Brasil donde trabajó cerca de dos años como editora y reportera en la Folha de S. Paulo, el periódico brasileño de mayor tirada. A finales de 2013 se incorporó al equipo que lanzó la edición brasileña de El País. Fue corresponsal en Brasil hasta febrero de 2018 y cubre asuntos migratorios desde junio desde el mismo año.
Martín has a bachelor's degree in journalism from the Complutense University of Madrid. After earning her master's degree of El País from the UAM, she moved to Brazil to work as editor and reporter at la Folha de S. Paulo, the prestigious Brazilian newspaper. In 2013, she became part of the team that launched the Brazilian edition of El País. She was a Brazilian correspondent until February 2018 and has since covered migratory issues since June of the same year.
Gabriela Sánchez

Desalambre, eldiario.es

Periodista. Coordinadora de Desalambre, la sección de eldiario.es especializada en derechos humanos, migración y cooperación al desarrollo. Como enviada especial, ha realizado reportajes sobre movimientos migratorios y refugiados en Sudán del Sur, El Salvador, Ecuador, Marruecos, Camerún, Italia, el Mediterráneo Central o la frontera sur española. Desde Madrid, cubre y edita la información sobre migraciones publicada en eldiario.es desde 2013. Destaca la cobertura del caso Tarajal, la muerte de 14 personas en 2014 en Ceuta tras el lanzamiento de pelotas de goma por parte de la Guardia Civil, lo que dio lugar al especial multimedia que coordinó tras un año de seguimiento.
Journalist. Coordinator of Desalambre, the eldiario.es section specialized inhuman rights, migration and development cooperation. As a special correspondent, she has made reports about migratory movements and refugees in South Sudan, El Salvador, Ecuador, Morocco, Cameroon, Italy, the Central Mediterranean or the Spanish southern border. From Madrid, covers and publishes information on migration published in eldiario.es since 2013. Highlights the coverage of the case Tarajal, the death of 14 people in 2014 in Ceuta after the launching of rubber balls by the Civil Guard, which gave rise to the multimedia special that he coordinated after one year of follow-up.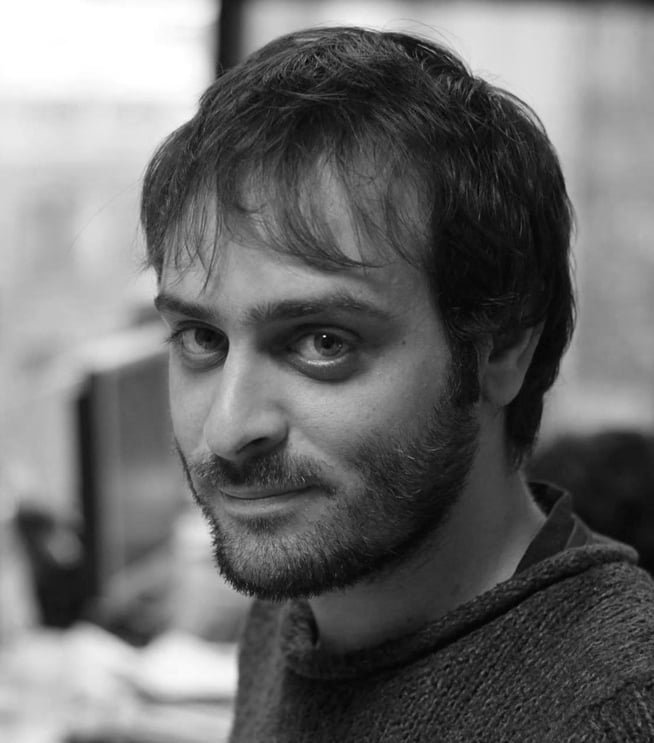 Jairo Vargas

Público.es

Periodista y fotorreportero. Redactor en el diario español Público.es. Premio Pilar Blanco a la Comunicación Sociolaboral en 2016. Cacereño, licenciado en Periodismo por la Universidad Carlos III de Madrid en 2011. En diciembre de 2012 entró a trabajar como becario en Público.es, donde la cobertura de la movilización social contra las políticas de austeridad y recortes centraron su trabajo hasta que, un año después, pasó a formar parte de la plantilla del periódico.
Journalist and photographer. Editor in the Spanish newspaper Público.es. In 2016 was awarded with the Pilar Blanco Award for Socio-Labor Communication. Born in Cáceres in 1989, he did graduate in Journalism from the Carlos III University of Madrid in 2011. In December 2012, he started working as a fellow in Publico.es, where the coverage of social mobilization against austerity policies and cuts focused his work, joining the workforce of the newspaper a year later.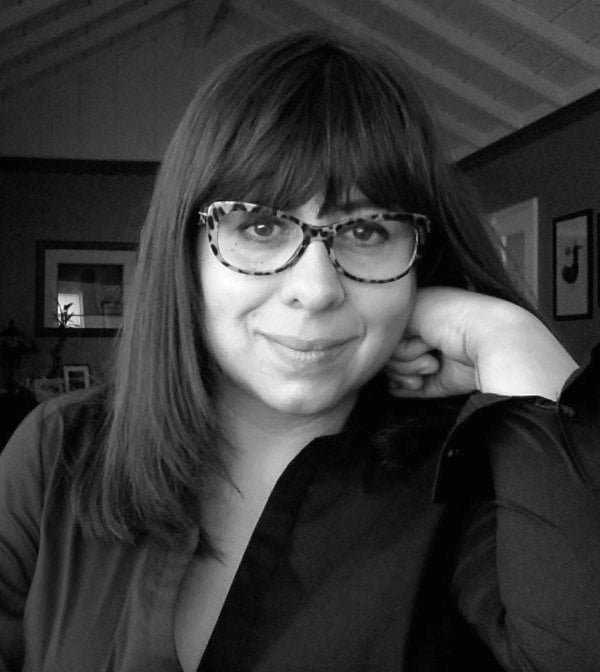 Eileen Truax

Hijos de la migración Children of migration
Periodista mexicana especializada en migración y política residente en Los Ángeles. Desde hace quince años recorre los caminos de Estados Unidos y su frontera con México buscando historias. Sus textos se han publicado en medios estadounidenses, de América Latina y España. Es autora de tres libros: Dreamers, la lucha de una generación por su sueño americano (Océano, 2013); Mexicanos al grito de Trump. Historias de triunfo y resistencia en Estados Unidos (Planeta, 2017; versión en inglés, 2018), y We built the wall. How the US keeps out asylum seekers from Mexico, Latin America and beyond (Verso, 2018, versión en español, 2019). Actualmente trabaja en un proyecto sobre jóvenes inmigrantes en España.
Mexican journalist specialised in Migration and Politics, lives in Los Angeles. For the past fifteen years she has traveled the roads of the United States and the border with Mexico looking for stories. Her work has been published in several media from the US, Latin American and Spain. She is the author of three books: Dreamers: An Immigrant Generation's Fight for Their American Dream (Beacon Press, 2015); How Does It Feel to Be Unwanted?: Stories of Resistance and Resilience from Mexicans Living in the United States (Beacon Press, 2018), and We built the wall. How the US keeps out asylum seekers from Mexico, Latin America and beyond (Verso, 2018). She is currently working on a project about immigrant youth in Spain.